A Storied History
Since 1876, we have been true to the game. We ignite the inner confidence that lives in athletes of all levels, across the globe, and enable them to play their best game. We protect the integrity of sport because of our passion for the will behind the work. Our heritage of quality products is what makes us stand out and you excel. Explore our journey to discover why we are an icon in sports and innovation.
1871
Albert Goodwill Spalding began his professional baseball career pitching for the Boston Red Stockings. He dominated the sport, leading the league in wins every year during his career. He pitched every game with a baseball he developed himself.
1876
The First Baseball
The first A.G. Spalding & Brothers sporting goods store opened in Chicago. That same year, Spalding developed the first Major League Baseball to become the official baseball of the National League (1876-1976) and American League (1889-1973).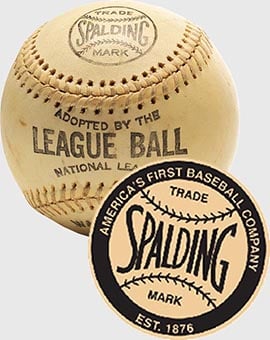 1877
The First Baseball Glove
Spalding created the world's first baseball glove, marking the transition from bare hands to protective wear. A.G. Spalding's reputation in the baseball industry made the once unthinkable "sissy" glove become OK to wear.
1878
Spalding publishes the first "Official Rules Guide for Baseball."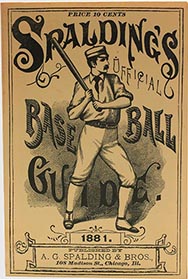 1882
A.G Spalding retired to become the president of the Chicago White Stockings. Like a true businessman, he started a world baseball tour traveling with the best baseball players around the world to simultaneously promote baseball and his sporting goods company on a global scale.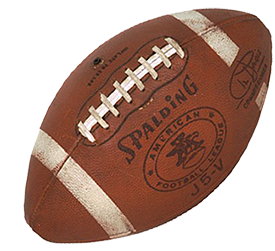 1887
The First Football
Spalding created the first American football with a perfect in material and workmanship guarantee.
1895
The First Volleyball
Spalding developed and manufactured the first American volleyball.
1900
Baseball Bats
Spalding became the largest manufacturer of baseball bats in the U.S., producing over 1 million bats a year.
1930
Spalding developed the first liquid center golf ball, the Kros-Flite. This new construction was a major technological advancement in golf balls.
1968
Spalding developed the first 2-piece performance golf ball, the Spalding Executive. It became the most consistent and durable golf ball ever made.
1983
Spalding Basketball is selected as the Official Ball of the National Basketball Association (NBA).
1992
First composite leather basketball is created.
1997
Official basketball of the WNBA
2001
After 20 months of testing, Spalding introduces first basketball with built-in Micro Pump.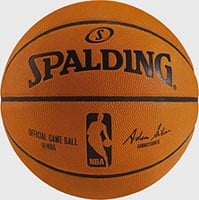 2002
Official soccer ball of the Major Indoor Soccer League
2003
Official basketball of the Rucker League Official basketball of the Big Ten tournaments
2004
Spalding becomes the official ball of the Arena Football League (AFL) and the official ball of the King of the Beach Volleyball Tournament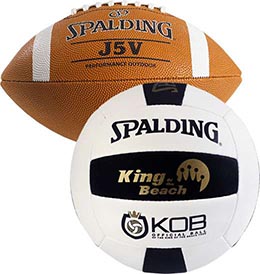 2005
Official partner of the Hoop Hall Classic
2006
The Spalding NEVERFLAT basketball is developed with Pressure Retention Technologies guaranteed to stay fully inflated for at least one year.
2008
First gear specialized just for Youth—Rookie Gear is introduced